My Intent
Here is a work in progress I am currently studying. I'm trying to build architecture in Modo to use within my artwork. There's something about light and contrast I really like. The idea and concept of light versus darkness and the symbolism behind it, and the way mood affects people in different ways.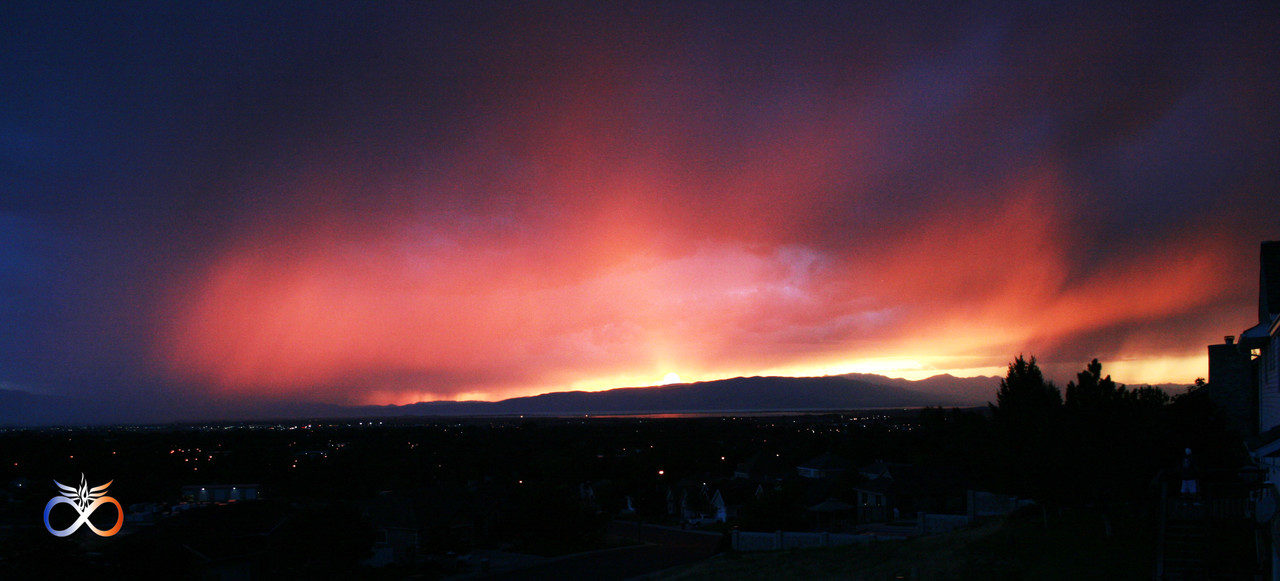 This is the photo I took off my back patio with a Digital Rebel XTi.
There will be more studies upon this one, I'm still trying to work out the details between the architecture made in Modo for the concept temple, blending photography taken off by back patio deck here in Springville, Utah, and drawing and painting together in this montage and mesh of ideas into something called a digital painting. 
For me digital painting has been a way of releasing emotions and really just studying light, and the world around me.