It has been a while since I have posted on my blog of what is going on with traditional and digital media. I want to start streaming on Twitch https://www.twitch.com/coldwhitefire and start a Patreon account https://www.patreon.com/coldwhitefire where i can be myself and see the authentic energy within come out.

Much in my life I have seen a lot of anxiety and depression, dark and sadness due to struggling with life challenges.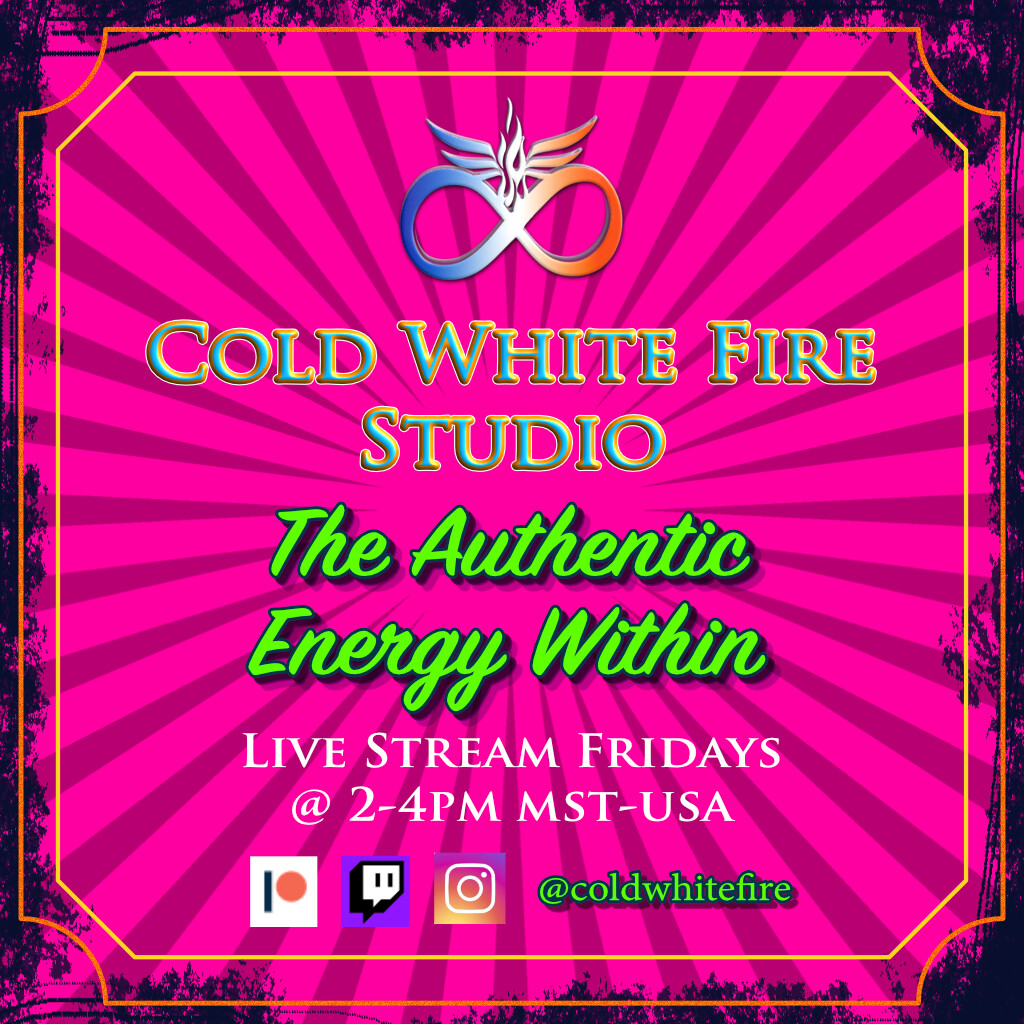 I have been thinking over the years about Cold White Fire as a method of energy within. Authentic energy within which is basically light from one's inner self from the inner circle can bring much joy and opportunity.

I have learned to be myself. To be happy is a choice, not a destination. There is some sadness in happiness and some happiness in sadness. I want to be myself, share my artwork, learn and grow and meet people along the way in this new journey of mine through Patreon and Twitch.

I will be sharing my authentic light within through traditional and digital media, engraving, audio and video content. Welcome to the family!

Get ready for some new and interesting ways of testing artwork. Thanks!